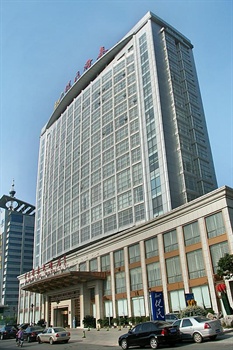 The Jinan Nishihaitai Hotel (Jinan Nishi Haitai Dajiudian) is located in Jinan's Licheng District.
Various rooms are offered ranging from single room to presidential suite with the usual amenities provided, including bathtub and mini bar.
Dining options include Chinese and Western cuisines in grand dining halls and 39 private dining rooms of varying luxury.
Two function halls and five conference rooms of various sizes are provided for business meeting or activities.
Those too busy to go out can still enjoy themselves at the hotel with a deluxe indoor swimming pool, sauna, lobby bar or book store.
The hotel provides airport shuttle service, accepts international credit cards and offers handicap-friendly rooms.